AgroTrainee center is a non-profit international organization with its head office in Cherkassy, Ukraine. International Exchange Programs provided by Agrotrainee center are designed for young individuals from Ukraine interested in careers in agriculture, horticulture, food processing, and natural resource management to provide them with the professional training, work experience and employment opportunities in the countries with well developed economy. Since its establishment we served many young people, who gained invaluable practical and cultural experience overseas. In the last few years Exchange Training Programs became very popular in Ukraine, consequently the amount of applicants increased significantly.
Participants are offered an exciting unique opportunity to broaden their cultural, educational and professional experience abroad through the network of well established, reputable partner organizations and agencies in leading countries like: Denmark, USA, Australia, New Zealand and other countries. AgroTrainee center organization works exclusively with government approved and licensed institutes.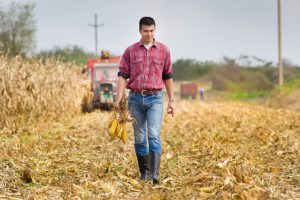 AgroTrainee center is a team of experienced professionals that are always happy to assist our applicants and provide qualified information that best fits their desires and skills. Our potential applicants are properly screened and selected by Agrotrainee staff by means of extensive process of tests, interviews, and background checks. An important aspect of our organization is – reliable relationships with leading universities in Ukraine, and elsewhere.